Nurturing Effective Speakers and Writers of the English Lanaguage
Our English curriculum comprises of an extensive and up-to-date selection of current affairs and general knowledge to build a strong understanding of the world around our students. This helps them express themselves better in their spoken and written English.
Our curriculum follows a 4-week cycle, with a different focus each week. Students are introduced to a rotation of grammar focus, vocabulary focus, comprehension focus, oral focus, and writing fundamentals for composition. With continuous exposure, our students form a strong foundation in these areas and develop correct strategies and techniques to overcome even the most challenging questions. The focus lesson is used to guide students before they start their weekly practices.
When it comes to teaching methodology, we look towards developing the 5 'E's in each of our students.
These are the five key tenets of our approach to Education.
We engage our students by introducing them to the theme they are about to learn. This is done by engaging them with:
Debates and discussions

Reading and going through of specially selected passages and articles

Watching videos

Discussions based on the student's initial understanding of the theme to make connections between past and present learning experiences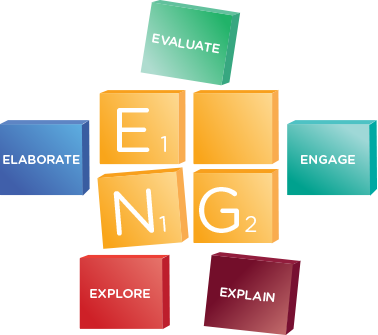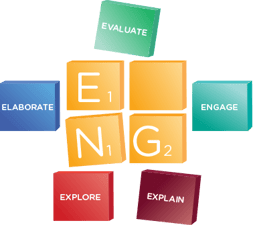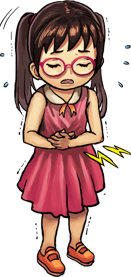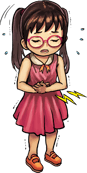 We impart top-notch writing techniques to students to help them impress and stand out in their writing.
I was feeling uncomfortable as I wanted to vomit.
Despite the cool air-conditioning, I broke out in cold sweat, I grimaced in excruciating pain as I clutched my stomach with my cold, clammy hands. Almost instantaneously, a wave of nausea swept over me and before I knew it, my stomach went into an overwhelming spasm. I felt something warm and putrid rising up my throat.
STIMULUS-BASED CONVERSATION
Stimulus-based conversation, which was previously known as 'Oral', is another exam component many students tend to neglect.
At JustEdu, we ensure that all our students are well-equipped to ace this portion. We design our curriculum to engage students in highly-stimulating discussions on current and popular issues in society.
Model answers are presented to the students after the stimulus-based conversation discussions. However, instead of merely giving it to them, we design the model answer to be in the form of a comprehension cloze. This helps to intrigue students to retain their learning better.
I have seen my eldest sister using Facebook and Instagram frequently on her laptop and mobile phone. She would upload digital images onto Facebook and share them with her friends. Sometimes, she would express her personal thoughts on current affairs and interesting reads. On Instagram, she likes to upload photos of delicious and appetising cuisines that she had for the day and share them with her friends, hoping to find like-minded friends who would join her on her next food hunt!
I think one of the main reasons for the immense popularity of such social media sites among youths is that they want to feel accepted by their peers who are active on these social media sites too. They are often pressured into using these social media sites so that they can stay connected with their friends and not feel left out.
Another reason why they turn to social media like Facebook and blogs could be to search for answers to their troubles. As they feel that they are accepted on these platforms, they turn to social media to vent their emotional stress or find answers to problems which they find difficult to confide in their familly members.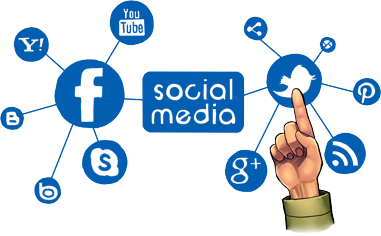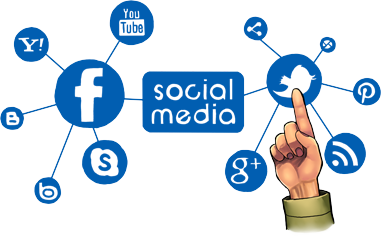 What are some of the popular social media tools that people use?